With the more and more popular mass sports, self-protection in the process of sports and how to avoid and adjust the injury of sports injuries have become urgent knowledge for the public, and sports rehabilitation has been gradually accepted and recognized by the public. Sports rehabilitation division as a new profession, quickly popular up. So must I obtain the exercise rehabilitation teacher certificate for exercise rehabilitation work? Is the exercise rehabilitation teacher certificate useful? What type of sports rehabilitation teacher certificate has the highest value? How to choose a training unit to enter oneself for an examination?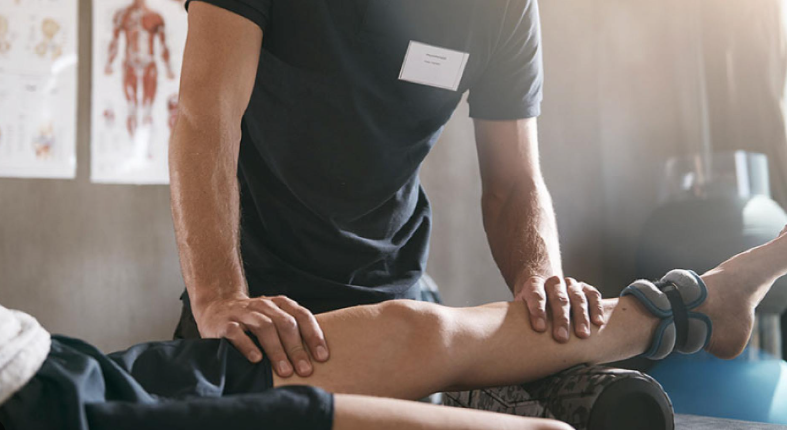 Is the exercise rehabilitation teacher certificate useful?
Sports rehabilitation teacher certificate is of course useful, requiring the practitioners of the practitioners must hold the certificate. Entrance sports rehabilitation division certificate, is the response to the policy support, policy support formal legal behavior, but also prove their own ability, and sports rehabilitation industry itself requires professional talents, sports rehabilitation division certificate is want to enter the sports rehabilitation industry a key, therefore, earning a sports rehabilitation certificate is very necessary, with the certificate, their employment job has a lot of security.
What type of sports rehabilitation teacher certificate has the highest gold content?
As one of the five leading international authoritative sports organizations, the IHEA International Health and Sports Federation has conducted professional training for sports rehabilitation therapists in 2016,After years of hard work, IHEA has trained nearly 30,000 rehabilitation professionals and provided talent support to more than 8,000 institutions. In addition, IHEA's training and certification have been widely recognized by industry experts.
Why did they choose IHEA so firmly?
1. Complete the curriculum system, and the course content is both professional and easy to understand.
90% of the students praised the comprehensiveness, professionalism and practicality of the IHEA "Sports Rehabilitation Teacher" course after understanding the examination.
More careful students, while learning while making detailed notes. IHEA sports rehabilitation division course covering human anatomy, pain assessment and processing, functional motion assessment and training, muscle relaxation technique field, rehabilitation training plan ideas, functional small instrument rehabilitation training use methods, sports medicine imaging field, comprehensive professional course learning is beneficial to sports rehabilitation division have higher limit at work, processing rehabilitation problems have more guidance. More careful students made detailed notes during their study.
2. Permanent courses are available at any time
If other professional learning is for textual research, then the textual research of sports rehabilitation teachers is just the beginning, and the road of learning is endless. IHEA "Sports Rehabilitation Teacher" certification course video is not only open to registered members for permanent viewing learning authority, lifelong effective, flexible learning examination arrangement, for students with less time, busy work and limited energy, they can learn anytime and anywhere, and it is more convenient to book an exam directly online. And for the industry's new regulations, new technologies and other irregular updates, students can learn online at any time, convenient and fast.
3. Take a certificate cycle is short and fast post
IHEA sports rehabilitation division certification course without restrictions, follow the online learning online test — scores verify — information for the record — printing certificate — mail certificate link, online exclusive course consultant follow up the problems in students learning, each link for students do the fastest processing, as low as 15-20 working days can take card, short cycle mount guard fast, help students employment not detours.
If you also have the needs of sports rehabilitation, if you also want to have a longer career development in the field of sports, welcome to study IHEA "sports rehabilitation division" certification course, HEA will continue to provide sports and health science research, sports health training qualification certification services, export professional talents for the world. Today, China's health and sports market is becoming more and more mature, I hope that practitioners and relevant personnel who will enter the sports industry can choose more suitable training according to their own needs for professional learning, obtain the corresponding certificates, and jointly help the rapid development of China's sports related industry.